Effortless customisation tool
Our Product Configuration Tool is the perfect solution for customers who want to create a unique and personalised bathroom design using our modular and customisable collection of fittings, cabinetry and shower products.
Whether you're looking to create your dream shower system, a custom vanity design, or a new frameless glass shower kit with all the trimmings, our Product Configuration Tool guides you through each step with ease.
CREATE YOUR DREAM BATHROOM
Don't just dream about your ideal shower system, including rain showers, integrated shower rails and hand showers, and create a bespoke shower system with ease, using Highgrove Bathrooms' 3D & AR Product creator and configurator.
With our advanced 3D and AR technology, you can see your designs from every angle as you make product and component selection, in all of our signature finishes, Chrome, Matte Black, Brushed Brass and Brushed Nickel.
CREATE YOUR DREAM BATHROOm
Try it out yourself
Avoid making rushed decisions and try our Product Configurator Tool for yourself, and Design It Your Way with Highgrove Bathrooms.
Select a product category to get started.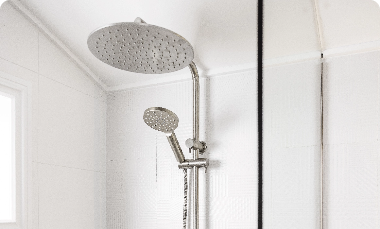 Customise
Integrated shower systems
Get Started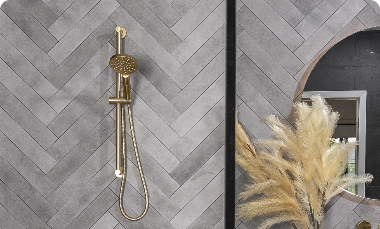 Customise
Shower Rail System
Get Started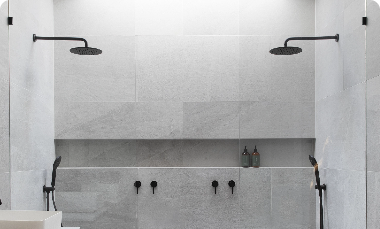 Customise
Shower Heads & Arms
Get Started
Disclaimer: At Highgrove Bathrooms, we offer our customers 3D and AR technology to inspire their bathroom designs and facilitate visualisation. While the final product dimensions and design specifications are provided as a guide, they are not guaranteed. It's important to consult with our friendly showroom consultants and relevant tradespeople before proceeding with your bathroom installation.